WE SINGING COLORS
are an indie pop, indie folk duo consisting of Andrei Hategan and Roxana Niculae.
Since releasing their debut album "Made of wool, made of heavy metal" in 2014, We Singing Colors has had hundreds of concerts and  performed in home Romania, also Spain, Bulgaria, Moldavia, United Kingdom, India, Japan, Slovenia, Hungary, Serbia. 
In love with writing and performing.  
Searching for harmony.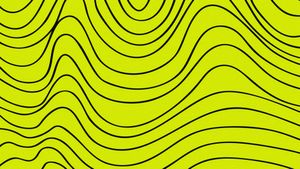 BIO
WE SINGING COLORS is an alternative pop-rock band with fine touches of folk.  
 "Fragile acoustic guitar chords and fulminant choirs are doubled by the rhythmic section.
And the dialogue between Andrei and Roxana's voices, complement each other and emphasize the bands lyrics. " — Bogdan Serban, Radio Guerrilla 
In the past 11 years, We Singing Colors played hundreds of concerts, from intimate performances (such in a taxi) to large festival scenes in home Romania, also in India, Japan, United Kingdom, Spain, Slovenia, Hungary, Serbia, Bulgaria, Moldavia.  

Over the time, the band had collaborations with local musicians like Vlad Ionescu, Narcis Axinte, Andi Dupont, Andrei Fântână, Victor Mihăilescu, Adi Seven, Corina Ciuplea, Paul Ballo, Cosmin Dumbravă, Cosmin Postolache. 
Having released 2 albums ("Made of wool, made of heavy metal" and "Lone Learner") the band  working on the third for 2022. 
The live act consists of the duo: Andrei (vocals, acoustic guitar) - Roxana (vocals, keyboard), drummer  and bass player. 
Authenticity, emotion, love for the music and the constant search for harmony is what We Singing Colors is all about.  
From small intimate gigs, to big festival stages.
Just a few: 
     Saarang Festival | Chennai, India 
      Wilderness Festival | Cornbury Park, United Kingdom 
      Green Sounds Festival | Bucharest, Romania 
      Peninsula Félsziget | Targu-Mures, Romania 
     Jazz in the street | Cluj-Napoca, Romania  
     The Big Picnic Festival | Oradea, Romania  
      Street Delivery | Timisoara, Romania 
      Blaj Alive | Blaj, Romania 
      Padina Fest | Bucegi Mountains, Romania 
      Femei pe Matasari | Bucharest, Romania 
      Airfield Festival | Sibiu, Romania 
      Zilele Nordului | Darabani, Romania 
      Vuenos | Tokyo, Japan   
      7th Avenue | Yokohama, Japan   
      Shuffle | Tokyo, Japan   
      Rocanotherworld Festival | Iasi, Romania
      Toppers | Chiba, Japan   
      Melodia | Tokyo, Japan   
      Live Freak | Tokyo, Japan  
      Kapana Festival | Plovdiv, Bulgaria 
      Sound & Vision | Bucharest, Romania
       Pontoon | Budapest, Hungary 
       Floating Castle Festival | Koper, Kozarišče, Slovenia 
       Polet | Belgrade, Serbia  
      Mihail Sadoveanu Museum | Iasi, Romania  
      Intercultural Festival | Anina, Romania  
      ShortsUP Movie Fest | Bucharest, Romania  
      Filmul de Piatra| Piatra-Neamt, Romania  
      Photography Fest | Ploiesti, Romania  
      Ploiesti International Film Festival | Ploiesti, Romania  
      Hesh Festival | Baia-Mare, Romania  
      La Damburi Festival | Satu-Mare, Romania  
      Art Labyrinth | Chisinau, Moldavia  
      Tipografia | Chisinau, Moldavia  
      The Troubadour | London, United Kingdom  
      Dalston Eastern Curve Garden | London, United Kingdom  
      Mixtape 5 || Sofia, Bulgaria  
      Espai Octubre Concerts | Valencia, Spain  
      Teatre del Raval | Castellon, Spain  
      Puerto La Marina | Castellon, Spain  
     Folkever Festival | Suceava, Romania  
      Colors of Cluj Festival | Cluj, Romania  
      Fish Eye Fest | Vama Veche, Romania  
      Focus Festival | Sibiu, Romania  
      Huet Urban Festival | Sibiu, Romania